Joan's Real Estate World
Joan's Real Estate World
Joan's Real Estate World
Joan's Real Estate World
Joan's Real Estate World
Joan's Real Estate World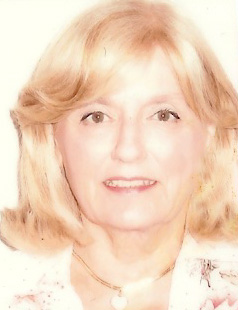 Joan Dawkins


Top 1 % of ALL Realtors in the nation
---
Plymouth, Michigan is my home base and I've been selling real estate in the Plymouth, Northville, Novi, Canton, Livonia, Wayne and Westland areas ( plus many other areas ) for 25 years. I love it !!!

I take pride in my work and I have no "assistants". From beginning to end, I am responsible for your transaction !!! I return my calls immediately and I am always available !! Personal Service is what I am known for!! I'm completely computerized, combining the best of technology and service, and I have full knowledge of my market area in both existing and new construction. Most of the 122 million I sold in real estate in 1996 thru 2009came from repeat and referral business.

I have extensive training in buyer brokerage. I have my G.R.I. (Graduate Realtors Institute) degree, my Brokers license and I am a Certified Buyers Broker, an Accredited Buyers Representative and I am a Certified Residential Specialist as well. I both list and sell homes. However, I especially enjoy guiding first time home buyers thru the sometimes slightly intimidating process of purchasing their first home, and many of the 745 homes I sold from 1996-2009 were to first time buyers.

In the last fourteen years I've sold 745 homes ranging in price from $80,000 to $1,400,000, so you can see I work with people with very diverse needs and price ranges. I work slightly more with buyers than with sellers, but not by much and I enjoy both listing and selling.
If you'd like more information, or have any questions I can help you with,
feel free to contact me at
Re/Max on the trail, 1000 W. Ann Arbor Trail, Plymouth, Michigan 48170.

My office phone # is 1-734-459-1234
My cell phone is 1-734-516-JOAN
My E-Mail address is joan@dawkins.com


My current listings with pictures

Moving? Email me for a great Re/Max realtor in your destination city!

Downtown Plymouth Information (What to do, where to go!!! )
This counter restarted 2/08/07